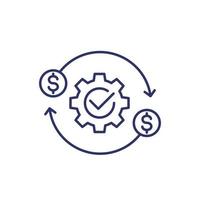 Do we need a more efficient or human society? Everyone is running to make things efficient. It is a great thing to happen. Are we losing anything in this race for more efficiency?
The united intellect of humans can accomplish many things, and it should be used in a way to replace humans to perform various tasks that may not be suitable for them to do. The impact of AI replacing human workers is already happening in many industries, and the loss of jobs is a real concern. Work is part of God's plan for human beings participating in the cultivation and stewardship of creation. The divine pattern is one of labor and rest in a healthy proportion to each other. AI can be used in ways that aid human work or allow them to make fuller use of their gif
ts. There is a possibility that humanity will use AI and other technological innovations as a reason to move toward a life of pure leisure.
AI replacing human work will mean fewer people working together. As a society, this could mean moving towards a more efficient society than a human society. If people start interacting more with robots and marrying them, this will impact the fabric of human society.